Certificates
Production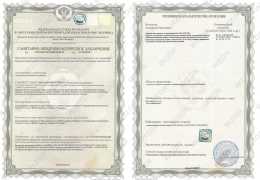 Non-destructive Testing

Destructive Testing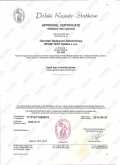 Verification of welders' qualifications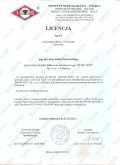 Contact
OŚRODEK BADAWCZO-SZKOLENIOWY
SPAW-TEST® Spółka z o.o.
ul. Śnieżna 1, 80-554 GDAŃSK
tel/fax (058) 343 77 45, 343 77 43
e-mail: spawtest@spawtest.pl
e-mail: biuro@spawtest.pl
Other products
Thermoinsulations
We also offer thermal insulations for Magnetic Strainer OISm.
read more
Acetylene fuses
BWS-D-4-0, 15 fuses protect acetylene generators and installations.
read more
Other services
NDT of welded joints
Our Diagnostic Laboratory conducts non-destructive tests of welded joints.
read more
Pressure vessels and steel constructions
We make different types of vessels and steel constructions according to the client's documentation.
read more